Celebrity Auction is an online charity auction brokerage that provides a creative way for artists and photographers to give back to their favorite charities. The artist or photographer sets a minimum bid for their piece, fans bid, and 100% of the net proceeds go to the artist's charity. Everyone wins.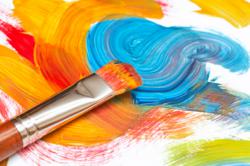 Honolulu, HI (PRWEB) September 06, 2012 – This innovative online charity auction makes its debut on October 1, 2012, from Honolulu, Hawaii. Celebrity Auction maximizes donations from artists, photographers, and celebrities by putting their items up for bid on the auction site. How can artists and photographers showcase their art, and get the most for their charity?
Many artists and photographers would like to donate their work outright, but the reality check is that they have to make a living. That's where Celebrity Auction comes in. The online bidding process generates a higher price than the work might sell for at a gallery or art sale. A "Buy Now" feature is also available. This allows a bidder to pay a set price and instantly own the piece.
"Having artwork or photography that is celebrity-related is certainly a plus, but not always necessary," says Nick Batchelor, founder of Celebrity Auction. "As long as the work is unique and of traditional-gallery quality, we would consider posting it on the auction. We specialize in one-of-a-kind experiences and that includes one-of-a-kind artwork and photography."
Whether you donate a piece outright or on consignment, Celebrity Auction will drive even more attention to your creations in a unique way. The auction will run 4-8 weeks to maximize the proceeds for your designated charity.
"Art and auction are often teamed up together," says operations manager of Celebrity Auction, Brett Torrey Haynes, "and since artists and photographers are so inventive, we know they will love the creative way we showcase their work. Our auction goes live October 1, 2012, and we want to let artists and photographers know that we are ready to take their call. It's a win-win for everyone."
Celebrity Auction teams up with nonprofits, foundations, and celebrities throughout the world to assist them in their altruistic endeavors to help others in need. From donated "experiences," like meet-and-greets and backstage passes to auctioning memorabilia and collectibles, Celebrity Auction lives up to its tagline: "Meet your Hero. Be a Hero."